An Appeal for the Protection of Eritrean Refugees in Libya
October 13, 2021

To: His Excellency Mr. Filippo Grandi
High Commissioner, UNHCR, Geneva

The Eritrean Political Forces are deeply concerned of the wellbeing and safety of the Eritrean refugees in Libya. As it has been widely reported in the international media, Eritrean, and other African refugees, that include many women and children, have been put in great danger by the recent violence that has been perpetrated on them by the Libyan militias and government authorities. It has been reported that Libyan authorities have been rounding up and indiscriminately arresting the refugees under horrible conditions. It has also been reported that thousands of refugees have been put in detention camps and some refugees have been killed by the Libyan authorities during the roundup.
Reed More>>
Ethiopia shuts two Tigray camps housing Eritrean refugees
Two refugee camps caught up in a brutal conflict in Ethiopia's northern Tigray region have been closed and their Eritrean residents relocated, authorities have confirmed, as the country's state-appointed human rights commission reported that both sites had been "destroyed".
The United Nations' refugee agency (UNHCR) has called for protection for the residents of the Shimelba and Hitsats camps, which it says were attacked by armed men who killed and abducted refugees. Last week, it said occupants – who often leave to escape mandatory, indefinite military service and repression or search for better opportunities out of one of the world's most isolated states – had reported that Eritrean soldiers had forced some refugees back into Eritrea.
Read More>>
An appeal for the protection of Eritrean refugees in Tigray and Afar regions of Ethiopia
PRESS RELEASE
The Eritrean National Council for Democratic Change (ENCDC)-Executive Office on the Armed Clashes between the Federal Government of Ethiopia and the Regional Administration of Tigray
መግለጺ ኤርትራዊ ሃገራዊ ባይቶ ንዲሞክራስያዊ ለውጢብዛዕባ ኣብ ትግራይ ተባሪዑ ዘሎ ኩናት
بيان المجلس الوطني الارتري بشأن اندلاع الحرب في إقليم تجراي الإثيوبي
ኣንጻር ዲክታቶር ኢሳይያስ ኣፍወርቂ ክሲ ቀሪቡ፤
ኤርትራዊ ሃገራዊ ባይቶ ንደሞክራሲያዊ ለውጢ
ነዚ ተወሲዱ ዘሎ ተባዕ ስጉምቲ ኣመጒሱ፤
Press Release/ ጋዘጣዊ መግለጺ / تصريح صحفي
Eritrean Political Forces Coordination Committee
Launches Various Joint Political Tasks
ፖለቲካዊ ሓይልታት ኤርትራ ኣወሃሃዲ ሽማግለ
ናይ ሓባር ፖለቲካዊ ንጥፈታት ኣበጊሱ
لجنة التنسيقية للقوى السياسية الإرترية
تطلق العديد من الأنشطة السياسية المشتركة
Eritrea Hub
AUGUST 13, 2020
The population in Eritrea are starving and are crying for help
I congratulate the London/ UK Democratic Mass Movement (Yeakel) for staging a successful Demonstration in London on 6 August 2020 exposing the regime in Eritrea for deliberately starving the people and against war concocted by Ethiopia's PM Abiy Ahmed and Isaias – to invade Tigray.
SOME OF THE SLOGANS WERE "STOP USING COVID – 19 TO STARVE OUR PEOPLE" "NO MORE WAR IN ERITREA", "UNITE OUR STRENGTH TO SAVE ERITREA"
Read More>>
ሓባራዊ ውሳኔታት ፖሊቲካዊ ሓይልታት ኤርትራ
ኣብ ታሕቲ ኣስማተንን ክታመንን ኣንቢረን ዘለዋ ፖሊቲካዊ ሓይልታት ኤርትራ፡ ብመሰረት ዕድመ መኽሰብ ኣልቦ ማሕበር ሕትመትን ትምህርትን ኤርትራ፡ ካብ ለካቲት 2020 ጀሚረን ብደረጃ መሪሕነታዊ ኣካላተን ርክባት ከካይዳ ጸኒሐን። እዚ ርክባት'ዚ መቐጸልታ ናይቲ ኣቐዲሙ ክካየድ ዝጸንሐ ጻዕርታትን ተበግሶታትን፡ ከም'ኒ ዋዕላ ሚኒሶታ፣ ንቕሎ ኣዴታት፣ ጠለባትን ምትብባዕን ህዝባዊ ምንቅስቓሳት ኰይኑ፡ ብትሕዝቶኡ ንህልዊ ኩነታት ሃገርናን እዋንዊ ጠለባቱን ዝገምገመ፡ ንተመክሮታት ደምበ ተቓውሞ ኣወንታውን ኣሉታውን ጐድንታቱ ብወድዓዊ መንገዲ ዝዳህሰሰ ነበረ። ኣብ ጉዕዞ ምይይጣቱ ከኣ፡ ናብ ምዕዋት ሓባራዊ ዕዮ ዘድሃበ፡ ናይ ሓድሕድ ምክብባር ዝዓዘዞን፡ ዘይኣግላሊ መንፈስ ዝሰረጾን ኰይኑ ክቕጽል ጸኒሑ።
Read More>>

Eritrean Government Covid-19 Pandemic Excuse Is Starving Afar Eritreans in Dankalia
It is with great dismay to learn that Eritreans living the in Red Sea coast had been deprived access to their land and sea resources for a longtime. Since
independence, they were once again subjected to cruel treatment by the Eritrean government. The situation of the Eritrean Afar people is dire now more than ever. For generations, the Afar population of Eritrea were mainly dependent on fishing for their daily dietary needs. In addition, this sea faring people of the Horn had supplemented their food source by trading with coastal towns in the Eastern flank of the sea. Today they are completely denied their right to use the resource readily available in their doorsteps. Even food aid sent by well-wishing persons from the Gulf was confiscated and the steamers that carried food and medicine barely escaped the wrath of the regime.
The Honorable Dr. Abiy Ahmed
Prime Minister of Ethiopia
Urgent Action required to reverse the decision to shut-down Hinstats refugee camp amidst COVID-19
On behalf of the undersigned Eritrean opposition groups, we are writing this open letter to you to express our grave concerns about the fate of Eritrean refugees and asylum-seekers in Tigray, Ethiopia. For the last two decades, Eritreans have been faced with the impossible choice of remaining under a brutal dictatorship at home or of terrifying and dangerous journey risking their lives in search of protection, freedom, security and protection in and out of the sub-region. During these difficult times, Ethiopia has generously offered shelter and protection to more than 173,000 Eritreans awaiting return upon change or resettlement to third countries. Ethiopia's generous reception and protection of Eritrean refugees during these turbulent times will be remembered for generations to come.
Read More>>

Joint Congratulatory Message by Eritrean Political
Forces on the Occasion of the Eritrean Independence Day
Eritrean political forces warmly congratulate the Eritrean people on the anniversary of the 29th year of independence as they continue to dialogue and work cooperatively to advance the common national interest.
Read More>>
ዮሃና!
መግለጺ ፖሊቲካዊ ሓይልታት ኤርትራ
ብምኽንያት መዓልቲ ናጽነት ኤርትራ
ፖለቲካውያን ሓይልታት ኤርትራ ሓባራዊ ሃገራዊ ዕዮ ንምስልሳል ኣብ ዘካይድዎ ዘለዉሉ መስርሕ ዘተን ልዝብን መበል 29 ዓመት መዓልቲ ናጽነት ኤርትራ ምኽንያት ብምግባር፡ ንመላእ ህዝቢ ኤርትራ፡ ዮሃና! እንቋዕ ናብ ዝኽሪ ናጽነት ኣብጽሓና ንብል።
Read More>>
تهنئة القوى السياسية الإرترية
بمناسبة ذكرى استقلال ارتريا
تتوجه القوى السياسية الإرترية المنخرطة في الحوارات والمشاورات من أجل تعزيز العمل المشترك بينها، إلى الشعب الارتري بالتهنئة الحارة بمناسبة الذكرى التاسعة والعشرين للاستقلال
Read More>>
Eritrean Appeal to the 44th Session of The UN Human Rights Council, Geneva
Subject: Extending the Mandate of the Special HR Rapporteur for Eritrea
We, the undersigned Eritrean political opposition organizations in forced exile, are pleased to jointly address this memorandum on behalf of our people with the earnest aim of drawing your kind attention for appropriate action to the endless and never changing political and human rights situation in Eritrea, which is a member-state of this respected Council.
Read More>>
CPJ joins letter calling on UN Human Rights Council to maintain pressure on Eritrea
The Committee to Protect Journalists joined 23 other free speech and human rights organizations in a letter sent yesterday urging the United Nations Human Rights Council to extend the mandate of the special rapporteur on the human rights situation in Eritrea.
The letter notes that the human rights situation in Eritrea continues to be dire, and encourages the Human Rights Council to renew the special rapporteur's mandate at its next session, to be held in June.
Read More>>

Can Eritrea's government survive the coronavirus?
Eritrea's failure to efficiently respond to the pandemic could bring down its authoritarian government.
The majority of political leaders across the world responded to the continuing coronavirus pandemic, which has already killed more than 190,000 globally, by calling for increased international cooperation and welcoming any financial, medical and humanitarian aid that is offered to them by foreign entities to help protect their constituents. This is why New York's Governor Andrew Cuomo happily accepted China's proposal to send 1,000 ventilators to his state, and Italy gratefully welcomed hundreds of Cuban doctors who offered their help in the country's fight against COVID-19.
Read More>>
24/04/2020; للمجلس الوطني الإرتري للتغيير الديمقراطي
ፖለቲካዊ ሓይልታት ኤርትራ; ምያዝያ 14, 2020
COVID-19 Supplies From Alibaba Never Reached Eritrea
ADDIS ABABA – Much publicized COVID-19 supplies donated by Chinese billionaire Jack Ma and his Alibaba Group never made it to Eritrea, despite Ethiopian Prime Minister Abiy Ahmed's saying the supplies had been delivered to the entire continent.
Read Moe>>

With COVID-19 Threat, Eritrea Should Release Political Detainees
Ciham Ali turns 23 today, the eighth year in a row she will be spending her birthday behind bars in an Eritrea prison. She has been held there incommunicado since the age of 15.
Read More>>

Tiffany Haddish Praised Eritrea's Dictator. Then She Doubled Down In DMs With Young Eritrean Americans.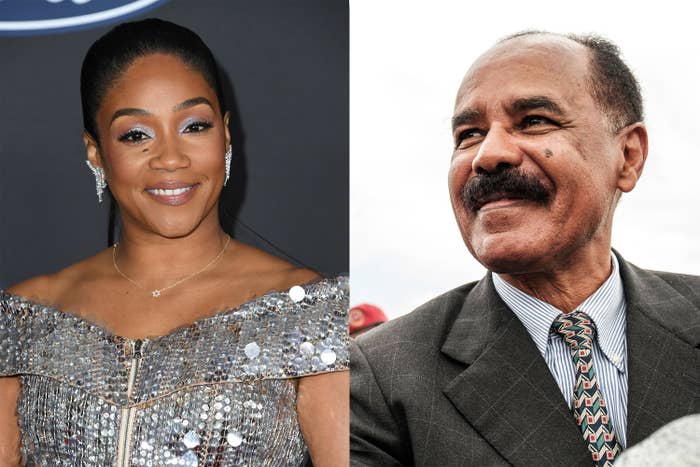 LONDON — Standing side by side in front of rows of cultivated plants, a man and a woman beam at the camera, in a photo that could come straight from a family holiday album. The woman on the left is instantly recognizable to millions of people: the actor, comedian, and author Tiffany Haddish. The man on the right is less familiar, but behind the warm smile and the friendly arm across Haddish's shoulder is one of the world's longest-ruling dictators, Eritrea's Isaias Afwerki. Since coming to power 27 years ago he has been accused of ruling in a ruthless and brutal manner, as Eritrea earned the nickname the North Korea of Africa in the process.
Read More>>
Long Read | Eritrean refugees fight Afwerki's regime
It doesn't make sense for me to come to Malta and complain about Maltese society," said Major Sium, a 35-year-old Eritrean asylum seeker. "I want to complain about my government. I want to talk about the regime that caused my displacement."
Read More>>
Nevsun loses bid to stop lawsuit over alleged forced labour in Eritrea
Nevsun Resources (TSX, NYSEMKT:NSU) has lost its bid to have Canada's Supreme Court throw out a lawsuit by former employees who say they were forced to work at the company's copper-zinc Bisha mine in Eritrea, East Africa.
Read More>>
Ethiopian Cardinal Berhaneyesus Demerew barred from entering Eritrea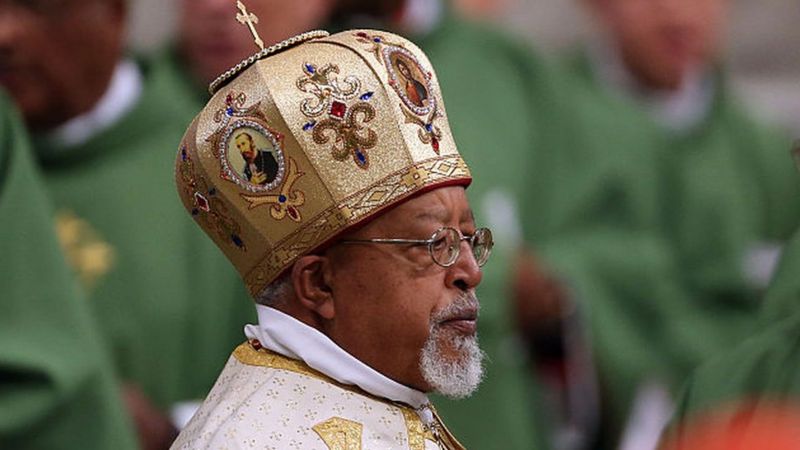 The head of the Catholic Church in Ethiopia was barred from leaving the main airport in neighbouring Eritrea to attend an engagement over the weekend.
Read More>>
Trump's travel ban: Thousands of lives in limbo
The Trump administration's travel restrictions left many Eritreans between a rock and a hard place.
On January 31, US President Donald Trump expanded his controversial travel ban to include six additional countries, including my home country, Eritrea.
Read More>>

UNHCR is deeply saddened by the deaths of two Eritrean asylum-seekers in Tripoli, Libya
UNHCR, the UN Refugee Agency, is deeply saddened by the deaths of two Eritrean asylum-seekers, who are reported to have been shot inside their accommodation in Tripoli on Thursday, 9 January.
Read More>>
Trump says he deserves Nobel Peace Prize not Abiy Ahmed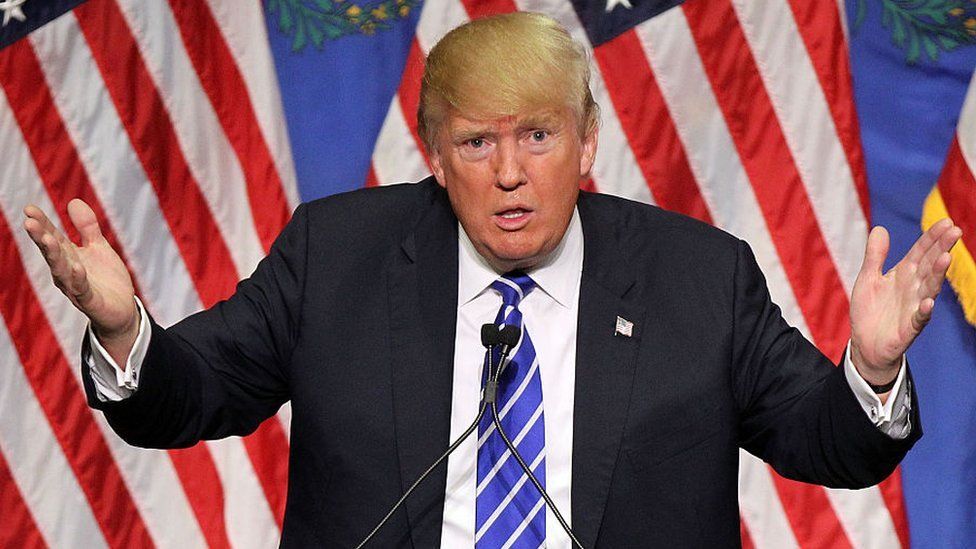 "I'm going to tell you about the Nobel Peace Prize, I'll tell you about that. I made a deal, I saved a country, and I just heard that the head of that country is now getting the Nobel Peace Prize for saving the country. I said: 'What, did I have something to do with it?' Yeah, but you know, that's the way it is. As long as we know, that's all that matters… I saved a big war, I've saved a couple of them."
Read More>>

'If they find us it's death or kidnap': the Eritrean footballers on the run
The moment Mewael Yosief had been waiting for all his life came a few hours after what should have been the pinnacle of his young football career. Two goals and a man-of-the-match display from the tall midfielder in Eritrea's 5-0 victory over Zanzibar on 29 September 2019, which set up a Cecafa Under-20 Challenge Cup semi-final against the east African heavyweights Kenya, was hailed by a tweet from Yemane Gebremeskel, the country's minister of information, praising his performance.
Read More>>
How Forced Labor in Eritrea Is Linked to E.U.-Funded Projects
BRUSSELS — The European Union spent 20 million euros last year in Eritrea, hoping to help stem an exodus from the repressive African country, which is consistently one of its biggest sources of asylum seekers.
The money, about $22 million, bought equipment and materials to build a road, a seemingly uncontroversial task. The catch? Many workers on the construction site are forced conscripts, and the European Union has no real means of monitoring the project.
Read More>>
Why do Eritreans flee their country?
ርሑስ በዓል ልደትን ሓድሽ ዓመትን ይግበረልና፤
نعيش هذه الأيام أسبوع عيد الفصح المجيد والسنة الجديدة
بقدوم هذه السنة الجديدة فالننشر التمنيات السعيدة على بعضنا البعض
> (opens in a new tab)">Read the Press Release>>
United States Takes Action Against Violators of Religious Freedom
December 20, 2019
Joint Statement on the Conditions of Eritreans in Israel
ሓባራዊ መግለጺ ብዛዕባ ኩነታት ኤርትራውያን ኣብ እስራኤል
بيان مشترك
حول أوضاع الإ رتريين المتواجدي ن في إسرائي ل
December 13, 2019
Urgent Eritrean Call to the Sudan and the UNHCR
ህጹጽ ጻውዒት
ንመንግስቲ ሱዳንን ኮሚሽነር ስደተኛታት ሕቡራት ሃገራትን
نداء إ رتري عاجل إلى الحكومة السودانية
ومفوضية الأمم المتحدة السامية لشؤون اللاجئين
November 28, 2019
UNITED ERITREAN POLITICAL FORCES CONDEMN THE ASSAULT ON AMANUEL EYASU IN LONDON ON 26 NOVEMBER 2019 BY ERITREAN GOVERNMENT SUPPORTERS.
ኩሎም ተቓወምቲ ፖለቲካዊ ውድባት ኤርትራ፣ ብደገፍቲ መንግስቲ ኤርትራ ኣብ ከተማ ለንደን ኣብ ልዕሊ ተቓላሳይ ጋዜጠኛ ኣማኑኤል እያሱ (ኣሰና) ዝተፈጸመ ግብረሽበራዊ መጥቃዕቲ ብሓባር ይኹንኑ!!
قوى المعارضة الإرترية
تستنكر الإعتداء الإرهابي من مناصري النظام
(على الصحفي أمانوئيل إياسو (أسنا

Eritrea: The Shameful Undertakings of PFDJ Members in London
According to EritreaHub, exactly a year after a PFDJ member by the name of Yakob Ghebremedhin attacked Martin Plaut, former BBC-Africa editor, at the British Library's courtyard in London, the same person has done it again. This time the attack was perpetrated on Amanuel Eyasu, Assena.com founder/editor.
Read More>>

Eritreans wait in vain for change after peace with Ethiopia
Asmara (Eritrea) (AFP) – Eritrean taxi driver Mihreteab recalls brimming with hope in July 2018 when his country reached a peace agreement with neighbour and longtime foe Ethiopia.

But a year and a half later, that hope has given way to disenchantment.

"I don't see any changes so far. People are still in jail and life is the same," he said while waiting for passengers on a main avenue in Asmara.
Read More>>

Protests in Ethiopia Threaten to Mar Image of Its Nobel-Winning Leader
ADDIS ABABA, Ethiopia — Protests against Prime Minister Abiy Ahmed of Ethiopia erupted on Wednesday, threatening to taint the aura around his newly won Nobel Peace Prize, after a prominent critic accused the police of attempting to orchestrate an attack on him.
Read More>>

The Nobel Peace Prize was awarded for a baffling reason
By Meron Estefanos
Oct. 19, 2019 at 12:28 p.m. PDT

Last week, Ethiopian Prime Minister Abiy Ahmed was awarded the Nobel Peace Prize. Many Eritreans — myself included — were flabbergasted. Abiy deserves credit for his reformist agenda in Ethiopia and his marathon diplomacy in the Horn of Africa. But the decision to award him the prize, at least in part, for his peacemaking efforts with Eritrea is puzzling. Despite last year's euphoria surrounding the peace deal between the two countries, nothing has changed on the ground. Abiy's goodwill impacted the lives of Eritreans in the first few months after the deal. But the benefits were short lived, and Eritrea's repressive status quo continues today.
Read More>>
Stony silence from Eritrea as Ethiopia basks in Nobel glow
While Ethiopian Prime Minister Abiy Ahmed was praised for efforts to end years of bitter tension with Eritrea in his Nobel Peace Prize award last week, his Eritrean partner in the peace-making has conspicuously failed to offer his congratulations.
Read More>>


ترفع مذكرة احتجاج لرئيس الوزراء الإثيوبي بشأن زعمه بتمثيل إرتريا
القوى السياسية الإرترية ومجلس كفاية في شمال أمريكا
ترفع مذكرة احتجاج لرئيس الوزراء الإثيوبي بشأن زعمه بتمثيل إرتريا
إلى: معالي الدكتور أبي أحمد علي المحترم
رئيس وزراء جمهورية إثيوبيا الديمقراطية الفيدرالية
أديس أبابا
معالي رئيس الوزراء
نحن الموقعون أدناه، من قوى المعارضة السياسية الإرترية وإرتريين مطالبين بالعدالة، نتقدم إلى سعادتكم بمذكرة الاحتجاج هذه على خطابكم في حفل افتتاح متنزه الوحدة في أديس أبابا في 10 أكتوبر 2019 والذي زعمتم فيه بأنكم مخولون بتمثيل إرتريا
Read More>>

ነቲ ቀዳማይ ሚኒስተር ኢትዮጵያ ብ10 ጥቅምቲ 2019 ኣብ ኣዲስ ኣበባ "ንኤርትራ እውክል እየ" ዝበልዎ ንቃወም፡
ናብ ክቡር ዶ/ር ኣብይ ኣሕመድ ዓሊ
ቀዳማይ ሚኒስተር ፈደራላዊ ዲሞክራስያዊ ሪፐብሊክ ኢትዮጵያ
ኣዲስ ኣበባ
ክቡር ቀዳማይ ሚኒስተር፤
ንሕና እዞም ኣብ ታሕቲ ከቲምና ዘለና ኤርትራውያን ፖለቲካዊ ውድባትን፡ ካልኦት ኣብ ወጻእን ኣብ ውሽጢ ሃገርን እንርከብ ፍትሒ እንብህግን ምእንታኡ እንቃለሰን፡ ብዛዕባቲ ብ10 ጥቅምቲ 2019 ኣብ ኣዲስ ኣበባ ኣብ ምምራቕ መናፈሻ ሓድነት ዘስማዕኩምዎ መደረ ዘለና ንጹር ተቓውሞ ነቕርብ።
Read More>>

የኢትዮጵያ ጠቕላይ ሚኒስተር፡ መስከረም 29/ 2012 ኣዲስ ኣበባ ላይ "ኤርትራን እወክላለሁ" ማለታቸውን እንቃወማለን
ለተከበሩ ዶ/ር ኣብይ ኣሕመድ ዓሊ
የኢትዮጵያ ፈደራላዊ ዲሞክራስያዊ ሪፐብሊክ ጠቅላይ ሚኒስተር
ኣዲስ ኣበባ
የተከበሩ ጠቅላይ ሚኒስተር
እኛ ስማችን ከታች የተጠቀሰው፡ የኤርትራ የፖለቲካ ድርጅቶች እና፡ ሌሎች በኤርትራና በውጭ ኣገር የምንገጅ ፍትህ ፈላጊና ለፍትህ የምንታገል ኤርትራዊ እንቅስቃሴዎች፡ መስከረም 29/ 2012 ኣዲስ ኣበባ ላይ ብኣንድነት ፓርክ የምርቃ ስነ-ስርዓት ላይ ባሰሙት ንግግር ያለንን ተቃውሞ በግልጽ እንገልጻለን።
Read More>>

ترفع مذكرة احتجاج لرئيس الوزراء الإثيوبي بشأن زعمه بتمثيل إرتريا
القوى السياسية الإرترية ومجلس كفاية في شمال أمريكا
ترفع مذكرة احتجاج لرئيس الوزراء الإثيوبي بشأن زعمه بتمثيل إرتريا
إلى: معالي الدكتور أبي أحمد علي المحترم
رئيس وزراء جمهورية إثيوبيا الديمقراطية الفيدرالية
أديس أبابا
معالي رئيس الوزراء
نحن الموقعون أدناه، من قوى المعارضة السياسية الإرترية وإرتريين مطالبين بالعدالة، نتقدم إلى سعادتكم بمذكرة الاحتجاج هذه على خطابكم في حفل افتتاح متنزه الوحدة في أديس أبابا في 10 أكتوبر 2019 والذي زعمتم فيه بأنكم مخولون بتمثيل إرتريا
Read More>>

ነቲ ቀዳማይ ሚኒስተር ኢትዮጵያ ብ10 ጥቅምቲ 2019 ኣብ ኣዲስ ኣበባ "ንኤርትራ እውክል እየ" ዝበልዎ ንቃወም፡
ናብ ክቡር ዶ/ር ኣብይ ኣሕመድ ዓሊ
ቀዳማይ ሚኒስተር ፈደራላዊ ዲሞክራስያዊ ሪፐብሊክ ኢትዮጵያ
ኣዲስ ኣበባ
ክቡር ቀዳማይ ሚኒስተር፤
ንሕና እዞም ኣብ ታሕቲ ከቲምና ዘለና ኤርትራውያን ፖለቲካዊ ውድባትን፡ ካልኦት ኣብ ወጻእን ኣብ ውሽጢ ሃገርን እንርከብ ፍትሒ እንብህግን ምእንታኡ እንቃለሰን፡ ብዛዕባቲ ብ10 ጥቅምቲ 2019 ኣብ ኣዲስ ኣበባ ኣብ ምምራቕ መናፈሻ ሓድነት ዘስማዕኩምዎ መደረ ዘለና ንጹር ተቓውሞ ነቕርብ።
Read More>>

የኢትዮጵያ ጠቕላይ ሚኒስተር፡ መስከረም 29/ 2012 ኣዲስ ኣበባ ላይ "ኤርትራን እወክላለሁ" ማለታቸውን እንቃወማለን
ለተከበሩ ዶ/ር ኣብይ ኣሕመድ ዓሊ
የኢትዮጵያ ፈደራላዊ ዲሞክራስያዊ ሪፐብሊክ ጠቅላይ ሚኒስተር
ኣዲስ ኣበባ
የተከበሩ ጠቅላይ ሚኒስተር
እኛ ስማችን ከታች የተጠቀሰው፡ የኤርትራ የፖለቲካ ድርጅቶች እና፡ ሌሎች በኤርትራና በውጭ ኣገር የምንገጅ ፍትህ ፈላጊና ለፍትህ የምንታገል ኤርትራዊ እንቅስቃሴዎች፡ መስከረም 29/ 2012 ኣዲስ ኣበባ ላይ ብኣንድነት ፓርክ የምርቃ ስነ-ስርዓት ላይ ባሰሙት ንግግር ያለንን ተቃውሞ በግልጽ እንገልጻለን።
Read More>>

PROTEST PRIME MINISTER ABIYE AHMED'S CLAIM OF REPRESENTING ERITREA IN HIS ADDIS ABABA OCTOBER 10, 2019 SPEECH
To: His Excellency Dr. Abiy Ahmed Ali
Prime Minister of the Federal Democratic Republic of Ethiopia Addis Ababa.
Your Excellency,
We, the undersigned Eritrean Political Opposition Organizations and other justice seeking Eritreans in the Diaspora and at home, would like to submit this letter of unequivocal protest on your inaugural speech in the opening ceremony of the Unity Park in Addis Ababa 2019-10-10 pertaining to Eritrea.
Read More>>
Letter of Congratulation
To: His Excellency Dr. Abiye Ahmad Ali
Prime Minister of the Democratic Republic of Ethiopia
Subject: Letter of congratulation

We, the Eritrean National Council for Democratic Change (ENCDC) were delighted to hear today that your Excellency Dr. Abiy Ahmed has been awarded the Nobel Peace Prize for 2019. We take, therefore, this opportunity to extend our hearty congratulations.
Read More>>

Nobel Peace Prize awarded to Ethiopian Prime Minister Abiy Ahmed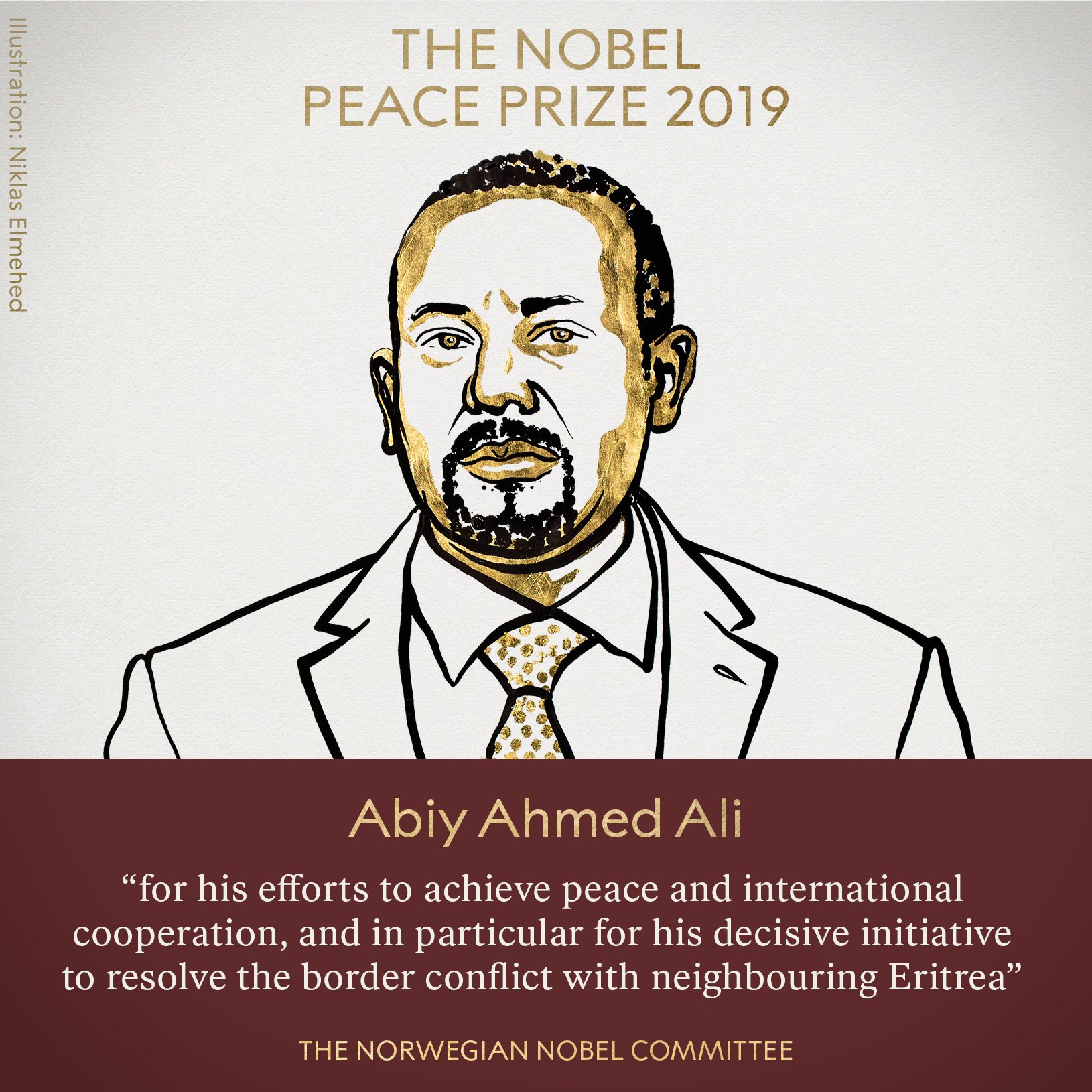 How Abiy Ahmed's background helped him broker Nobel-winning peace
Why Eritrea didn't win a Nobel for its peace accord when Ethiopia did
Ethiopian Prime Minister Abiy Ahmed was announced as the winner of the Nobel Peace Prize on Friday, with the committee that decides the awards singling out his efforts to achieve peace with neighboring country Eritrea.
But notably, the prize was not awarded to Eritrean President Isaias Afwerki, Abiy's partner in the talks.
Read More>>

Eritrean bishops say seizure of Catholic schools is 'hatred against the faith'
Asmara, Eritrea, Sep 17, 2019 / 01:45 pm (CNA).- Seven religious schools in Eritrea, four of them sponsored by the Catholic Church, have been seized by the country's government this month. Catholic bishops in the country say the move was motivated by "hatred against the faith."
Read More>>
September 17, 2019 06:00 AM
Tuesday marks the 25th anniversary of the imprisonment of three Jehovah's Witnesses in Eritrea, where they have been subject to torture and allowed little contact with the world outside the prison walls.
Paulos Eyasu, Isaac Mogos, and Negede Teklemariam were detained on Sept. 17, 1994,apparently because they conscientiously objected to military service, according to a report published in August by the Jehovah's Witnesses' Office of Public Information. They were held at the Sawa military training camp until 2017, when they were transferred to Mai Serwa prison, where they were briefly granted access to visitors for the first time since their imprisonment. None of the three have been charged or granted a hearing.
Read More>>

10 Sept 2019
Eritrea tops CPJ list of worst countries for press censorship
Media watchdog says 'authoritarian nations double down' on censorship by using extreme measures to silence journalists.
Eritrea is the world's most censored country, according to a new report by a media watchdog which also cites extreme measures taken by authorities in nine other countries, including North Korea, China and Saudi Arabia.

The US-based Committee to Protect Journalists (CPJ) said on Tuesday that the worst three countries for press censorship – Eritrea, North Korea and Turkmenistan – use the media "as a mouthpiece of the state, and independent journalism is conducted from exile".
Read More>>

Eritrean Festival Frankfurt
August 16-17, 2019
ENCDC Executive Office for Reconciliation, Dialog and Coordination
ENCDC participates in a high-level delegation of the UN Human Rights Council in Geneva
The National Council participates in a high-level delegation in the meetings of the United Nations Human Rights Council, held from June 24 to July 7, 2019 in Geneva, Switzerland.
Read more in Tigringa >>
Read more in Arabic >>
Special Rapporteur on Human Rights in Eritrea – 19th Meeting, 41st Regular Session Human Rights Council

Watch the Rapporteur's Discussion on UN Web TV>>
Watch the Session on UN Web TV >>
Eritrea Mandate Needed Until Abuses Addressed
Interactive Dialogue with Special Rapporteur on Eritrea
We welcome the Special Rapporteur's report and her identification of specific benchmarks which, if implemented, could set Eritrea on a path to meaningful human rights reform.

It is therefore all the more disappointing that, despite the Special Rapporteur's constructive approach, there has been no cooperation from Eritrea, no access, and no change on the ground.
Read more>>

ENCDC Message of Condolences to the People and the Government of Ethiopia
His Excellency Dr. Abiy Ahmed
The Ethiopian Prime Minister
On behalf of the Eritrean National Council for Democratic Change, I would like to express to Your Excellency and to the brotherly people of Ethiopia, our deepest condolences on the terrible tragedies and loss of lives that has occurred to the great people of Ethiopia.
Read more>>

Press Release
June 23, 2019
Minnesota Reconciliation Conference Resolution
We, the undersigned Eritrean Justice-seeking (opposition) political parties, civic organizations, and study groups, met in Minneapolis, Minnesota, on June 22-23, 2019, under the auspices of Meadi-Zete/TempoAfricTv, to discuss the need to work together to advance our common political activities in pursuit of bringing democratic change in Eritrea. After meeting for two days discussing the various fundamental issues that are affecting the Eritrean political landscape, and enhancing our common understanding in addressing critical Eritrean political issues, we resolve that:
Read more>>

General Accused in Ethiopian Coup Attempt Is Reported Killed
ADDIS ABABA, Ethiopia — The general suspected of being behind a coup attempt in the Ethiopian region of Amhara has been captured and killed, state media reported on Monday.
The suspect, Gen. Asamnew Tsige, was accused of planning gun attacks on Saturday night that killed four people, including the army's chief of staff and Amhara's regional president. A fifth victim, the attorney general of Amhara, died of his wounds on Monday.
Read more>>

BBC News
Eritrea's seizure of Roman Catholic Church properties criticised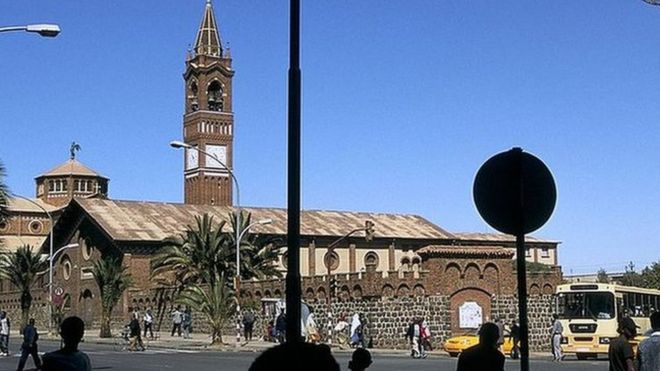 n a letter to the ministry of health, the Church said patients were ordered to go home, and soldiers were deployed to the centres to guard them.

The seizure of the buildings could not happen in a country where the rule of law existed, the letter added.

The government has not yet commented on the Church's claims.
Read more>>

In Ethiopia, Former U.S. Diplomats See Promise in Reform
As the country's new, young leader spurs dramatic change, serious challenges lie ahead, say former American ambassadors
In Ethiopia, political prisoners are free and the security services revamped. Women now comprise half the cabinet, and serve as ceremonial head of state, chief justice, and chair of the electoral commission. Significant steps have been taken toward resolving a 20-year conflict with neighboring Eritrea and reforms to unleash the economy—already one of Africa's fastest growing—are ostensibly on the way. Elections are slated for next year. Under Abiy Ahmed, the nation's popular new prime minister, Ethiopia is changing in ways long desired by American policymakers, agreed four former U.S. ambassadors to the country. Yet the most the U.S. is likely to do is offer encouragement and a bit of support, they said.
Read more>>
ENCDC Support to the Open Letter to the Eritrean Head of State by 103 Prominent Africans
It is with great appreciation and gratitude that I write this letter on behalf of the Eritrean National Council for Democratic Change (ENCDC) in particular, and the Eritrean people in general, to say thank you for speaking out against the injustices and the tremendous suffering of Eritreans at the hands of the dictatorial regime of Isaias Afewerki.
Read more>>
Press Release – June 6, 2019
In a pre-emptive stance on the African Union's decision on the developments in Sudan, after the sit-in of protestors were disbanded by force, the Eritrean Ministry of Information issued a Press Release on June 5 and published on the official website of the ministry, warning the internationalization of the Sudan issue and working to exacerbate the situation there. The statement included an accusation of the African Union for failing to meet the aspirations of the African peoples and that it provided appropriate pretexts for external interference.
Read more>>
ሕብረት ኣፍሪቃ፡ ወተሃደራዊ መሰጋገሪ ባይቶ ሱዳን፣ ነቶም ኣድማ ገይሮም ዘለዉ ሰላማውያን ንምብታን፣ ሓይሊ ብድሕሪ ምጥቃሙ፡ ኣብ ሱዳን ዝምዕብል ዘሎ ኩነታት ኣመልኪቱ ውሳኔ ክምዝውስድ ክግመት ጸኒሑ'ዩ። ሚኒስትሪ ዜና ገባቲ ስርዓት ኢሳያስ ብዕለት 5 ሰነ 2019 ኣብ ዘውጸኦ ጋዜጣዊ መግለጺ፣ ከሎ ጌና ንምቕዳሙ፡ ንሕብረት ኣፍሪቃ ጉዳይ ሱዳን ኣህጉራዊ መልክዕ ከየትሕዞን፡ ነቲ ኩነታት ከየጋድዶን ኣጠንቂቑ። ኣብ ርእሲኡ'ውን መግለጺ ስርዓት ህግደፍ፡ ሕብረት ኣፍሪቃ ድልየታት ህዝቢታት ኣፍሪቃ ኣብ ምርግጋጽ ከም ዝፈሸለን፡ ንግዳማዊ ኢድ ምትእትታው ጠንቅታት ኣብ ምፍጣር ግደ ይጻወት ምህላዉ ገሊጹ።
Read more>>
في موقف استباقي من القرار المتوقع اتخاذه من الاتحاد الأفريقي بشأن تطورات الأوضاع في السودان، بعد فض الاعتصام بالقوة، أصدر ت وزارة الإعلام الإرترية في الخامس من شهر يونيو الجاري، تصريحًا صحفيًّا صدر في الموقع الإلكتروني الرسمي التابع لها، حذر فيه الاتحاد الأفريقي من تدويل موضوع السودان بحجة أن ذلك من شأنه أن يؤدي إلى تفاقم الوضع فيه. وتضمن التصريح اتهامًا للاتحاد الأفريقي بالفشل في تلبية تطلعات الشعوب الأفريقية، وبأنه يعطي ذرائع مناسبة للتدخلات الخارجية
Read more>>
Eid Al Fitr Greetin
g-June 3, 2019
ናይ ዮሃና መልእኽቲ ብኣጋጣሚ ዒድ ኣል ፊጥር ኣል ሙባረክ
ኤርትራዊ ሃገራዊ ባይቶ ንዲሞክራስያዊ ለውጢ፣ ብኣጋጣሚ ዒድ ኣል ፊጥር ኣል ሙባረክ፣ ንኹሎም ኤርትራውያንን፣ ሓይልታታ ዲሞክራስያዊ ለውጥን፣ ኣባላት ሃገራዊ ባይቶን ከምኡ'ውን ንኣመንቲ እስልምና ኣብ ዓለም እንቛዕ ጾም ሮሞዳን ወዲእኩም ናብ ዒድ ብሰላም ኣብጻሕኩም ብምባል፣ ርሑስ ዒድ ክገብሮ ምንዮቱ ብምግላጽ፣ ንህዝብና ካብ ገባቲ ስርዓት ህግደፍ ተገላጊሉ፣ ኣብ መላእ ሃገርና ናይ ሓርነትን ሰላምን ርግኣታትን ሰንደቕ ዕላማ ዘንበልብለሉ እዋን ክኾናልና ንልዑል ፈጣሪ ይልምን።

ርሑስ ዒድ ኣል ፊጥር ይግበረልና !!

ቤት ጽሕፈት ዜናን ባህልን
ኤርትራዊ ሃገራዊ ባይቶ ንዲሞክራስያዊ ለውጢ
3 ሰነ 2019
تهنئة المجلس الوطنيالإرتري للتغيير الديمقراطي
بمناسبة عيد الفطر المبارك
يسر المجلس الوطني الإرتري للتغيير الديمقراطي أن يزف أسمى آيات التهاني والتبريكات إلى الشعب الإرتري، ولقوى التغيير الديمقراطي، وأعضاء المجلس الوطني الإرتري، وكافة المسلمين في العالم، بمناسبة حلول عيد الفطر المبارك، أعاده الله على الجميع بالخير واليمن والبركات. ونرجو من الله أن يكون عيدًا يفتح أمام الشعب عهد انعتاق من النظام الديكتاتوري القائم، وعهدًا ترفرف فيه رايات الحرية والسلام والاستقرار في سماء إرتريا

!!كل عام والجميع بخير

مكتب الاعلام والثقافة
للمجلس الوطني الإرتري للتغيير الديمقراطي
3 يونيو 2019
Bulletin Board – June 3, 2019
ደምዳሚ መግለጺ ቀዳማይ ስሩዕ ኣኼባ
ፈጻሚ ቤት ጽሕፈት ኤሃባዲለ
ብድሕሪ ምዝዛም ካልኣይ ሃገራዊ ጉባኤ ኤርትራዊ ሃገራዊ ባይቶ ንዲሞክራስያዊ ለውጢን ዝተገብረ ቀዳማይ ስሩዕ ኣኼባ ማእከላይ መሪሕነትን፡ ፈጻሚ ቤት ጽሕፈት፣ ብጉባኤን ብማእከላይ መሪሕነትን ዝተወስዱ ውሳኔታትን ዝተሓንጸጹ መደብ ዕዮን ንምትግባር፣ እዋናዊ ትልምታት ንምስራዕ ቀዳማይ ስሩዕ ኣኼብኡ ኣካይዱ።
Read more>>
البيان الصادر عن الاجتماع الدوري الأول
للمكتب التنفيذي للمجلس الوطني الإرتري للتغيير الديمقراطي
في ختـام المؤتمر الوطني الثـــــاني للمجلس الوطني الإرتـــــــري للتغيير الديمقراطي، والتئام الاجتماع الدوري الأول للقيادة المركزية المنبثقة عن المؤتمر الثاني، عقد المكتب التنفيذي اجتماعه الدوري الأول لوضع خطة عمل لتنفيذ برنامج العمل المرحلي والقرارات الصادرة عن المؤتمر الثاني والاجتماع الدوري الأول للقيادة المركزية
Read more>>
About Us
Eritrean National Council for Democratic Change (ENCDC) is a coalition of pro-justice Eritrean political parties and civic societies fighting to bring democratic change in Eritrea. First established in 2011 at the 1st Eritrean National Congress in Awasa, Ethiopia; ENCDC conducted its 2nd National Congress in Stockholm, Sweden on April 16-21, 2019; and reaffirmed its commitment to help end the authoritarian regime and usher a democratic change in Eritrea. The ENCDC is governed by a Political Charter and Bylaws and is run by a 61-member Central Committee and 7-member Executive Office. At the 2nd National Congress, a new Political Charter and Bylaws were adapted, and elections were held to fill the Central Committee and Executive Office positions. ENCDC will work in coalition and coordination with all pro-justice groups and individuals to affect the needed change in Eritrea.
---
ትግርኛ (Coming soon!)
---
عربى (Coming soon!)
Contact Information
ENCDC Executive Office:
encdc.ex@gmail.com
Send Us a Message
---
Copyright Your Company Name 2019 – All rights reserved