ENCDC Support to the Open Letter to the Eritrean Head of State by 103 Prominent Africans
It is with great appreciation and gratitude that I write this letter on behalf of the Eritrean National Council for Democratic Change (ENCDC) in particular, and the Eritrean people in general, to say thank you for speaking out against the injustices and the tremendous suffering of Eritreans at the hands of the dictatorial regime of Isaias Afewerki.
Read more>>
The social media campaign that aims to topple leader of 'Africa's North Korea'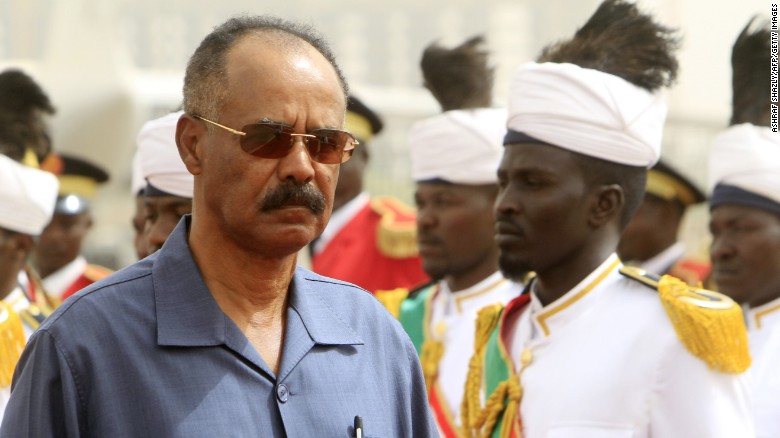 (CNN)A social media movement created to expose Eritrea's closed regime is gaining momentum.

Driven by young Eritreans living in the United States, UK, and Europe, the 'yiakl' campaign, which means enough, is calling for an end to what they say is a repressive regime in their home country.

The people in the movement are seeking the ouster of the country's longtime President Isaias Afwerki and supporters hope it can morph into the type of people-led movement that toppled Omar al-Bashir's 30-year rule in Sudan.
Read more>>
BBC News | ትግርኛ
ኤርትራ፡ ካቶሊካዊት ቤተ-ክርስትያን ኣብ ልዕሊ ትካላት ጥዕና ዝተወሰደ ስጉምቲ ኮኒና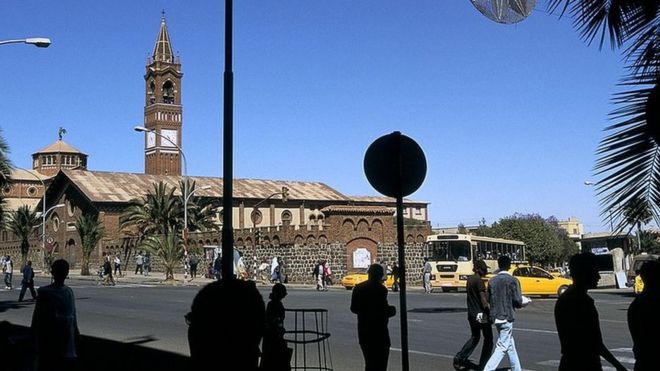 ብሮቡዕ ልኡኻት መንግስቲ ዝኾኑ ወተሃደራት፣ ፖሊስን ሓካይምን ኣብ መላእ ሃገር ኣብ ልዕሊ ዝርከባ ትካላት ጥዕና 'ኣረክቡና' ዝብል ሃንደበታዊ ስጉምቲ ብመንግስቲ ኤርትራ ከም ዝተወሰደ፡ ካቶሊካዊት ቤተ ክርስቲያን ኤርትራ ኣረጋጊጻ።
ነዚ ስዒቡ፤ ጉባኤ ካቶሊካውያን ጳጳሳት ኤርትራ ናብ ሚኒስትሪ ጥዕና ኤርትራ ኣብ ዝጽሓፉዎ መልእኽቲ፡ እታ ቤተ ክርስቲያን ህይወታ ምስ ኣገልግሎት ህዝቢ ዝተትሓሓዘ ስለ ዝኾነ፡ ንደቂ ሰባት ካብ ምህናጽ ሓሊፋ ኣንጻር መንግስትን ሃገርን ኮይና ኣይትፈልጥን ኢሎም።
Read more>>

CPJ joins call for UN to continue scrutinizing human rights situation in Eritrea
The Committee to Protect Journalists and 29 other civil society organizations today sent a letter to members of the United Nations Human Rights Council urging them to continue to scrutinize the human rights situation in Eritrea. The letter was sent ahead of the 41st session of the Human Rights Council, which will take place in Geneva from June 24 to
July 12.
Read more>>

BBC News
Eritrea's 'ice bucket' bid to oust Isaias Afwerki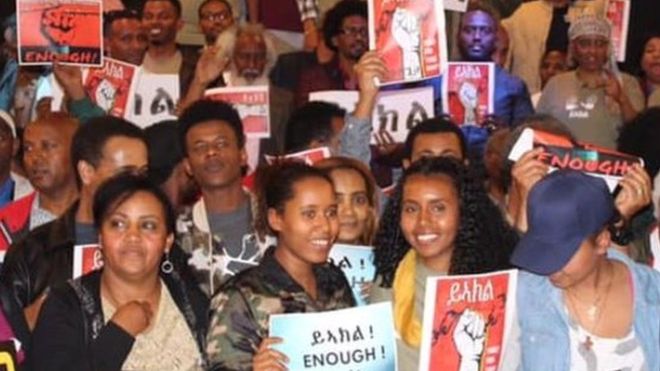 They hope that the overthrow of neighbouring Sudan's long-serving ruler Omar al-Bashir will give impetus to their efforts to oust President Isaias Afwerki.

The campaign – under the hashtag #Enough in Tigrinya, Arabic and other Eritrean languages – has been driven by young Eritreans living mostly in Europe and the US because of repression in their home country.
Read more>>

Leading Africans reach out to Afwerki, but will Eritrea respond?
More than 100 African thought leaders have appealed to the Eritrean president to allow a delegation to visit the isolated Horn of Africa nation, meet with its leaders and citizens, and open a dialogue with a view toward democratic reforms.
Read more>>

OPEN LETTER TO THE ERITREAN HEAD OF STATE
Your Excellency, President Isaias Aferwerki:

We write to convey our most sincere congratulations upon your country's normalization of diplomatic relations with Ethiopia. This is a development much appreciated by all Africans of goodwill.
Read more>>

BBC News | ትግርኛ
ቅልውላው ሱዳን፡ ስለምንታይ ኩነታት ሱዳን፡ ካብ ሪያድ ክሳብ ካይሮ ካብ ኣንካራ ክሳብ ሞስኮ የገድስ?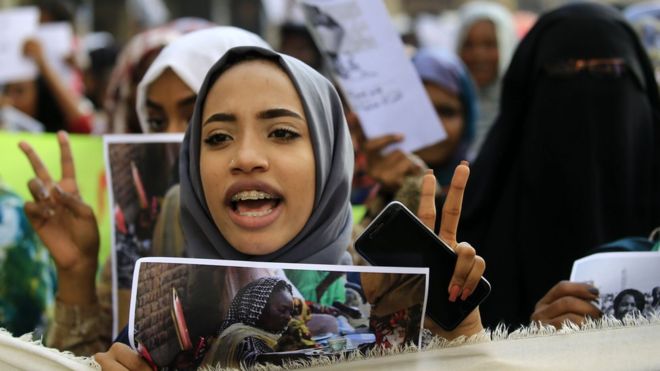 ኣብ ሱዳን ዝተኸሰተ ደማዊ ዘይምቅዳው፡ ግዚያዊ ምምሕዳር እታ ሃገር ኣብ ልዕሊ እቶም ሰልፈኛታት ስጉምቲ ክውሰድ 3 ሰነ መምርሒ ካብ ዘመሓላልፉ ንነጆ ኣብ ዘለው መዓልታት 113 ሰባት ከም ዝሞቱ፡ ምስቶም ሰልፈኛታት ርክብ ዘለዎም ሓካይም ይገልጹ።
Read more>>
Eritrea Hub
Images of an Impending Revolution: Eritrea's Enough! Movement – Yiakl
Some images are so strong, they need little explanation.

Here are a small selection from Eritrea's emerging Yiakl – Enough! Movement.

It's across the USA, it's in Europe and it's in Asmara. It is a tide that cannot be resisted.

More appear every day, with Eritreans meeting across the world.
Read more>>