Who Will Call Out Eritrea's War Crimes in Tigray?
Eritrea has deployed most of its army in Tigray region of Ethiopia. This is no secret. At minimum, 12 divisions have been fighting inside Tigray.
Read More>>
'Slaughtered like chickens': Eritrea heavily involved in Tigray conflict, say eyewitnesses
In early December, Ethiopian state television broadcast something unexpected: a fiery exchange between civilians in Shire, in the northern Tigray region, and Ethiopian soldiers, who had recently arrived in the area.
Read More>>
Viewpoint: How Ethiopia is undermining the African Union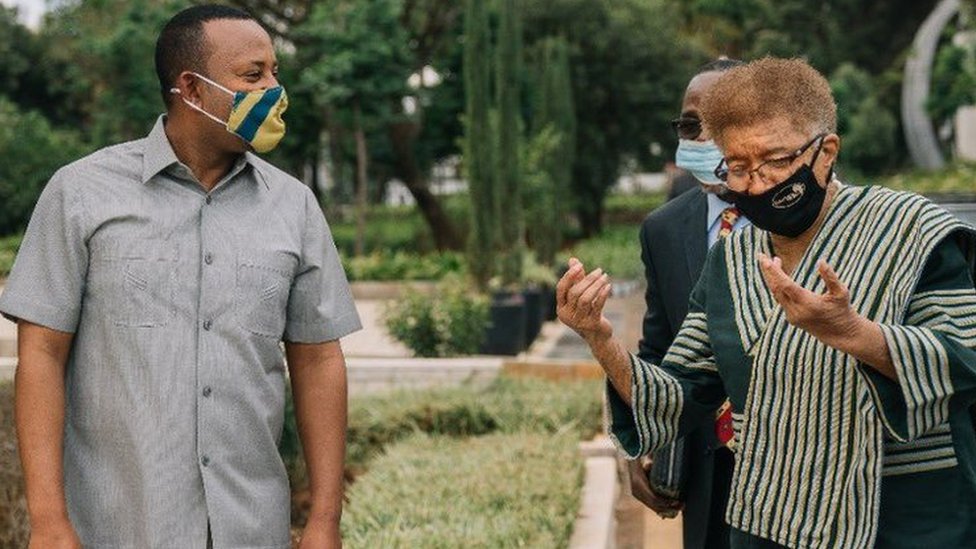 Ethiopia took the lead in creating Africa's continental organisation, the African Union (AU), but Ethiopia analyst Alex de Waal argues that its actions are now jeopardising the body's founding principles.
Read More>>
Ethiopian War Exhibit In Triangles
Triangle-shaped structures are sturdy but also simple. In 1998-2000 war broker around the Eritrean village of Baddme, in the area the Ethiopians called Yirga Triangle. And today the initial devastating results of the current Ethiopian ethnic war is seen in a triangle whose three corners are the towns of Humera and Mettema (Ethiopia), Gellabat and Al-Gedarif (Sudan). Since last week, refugees continue to flee their war-torn villages to that triangle on their way to unknown future.
Read More>>
Ethiopia says Tigray forces fired into neighbouring region
Ethiopia's government accused forces loyal to the governing party in the northern Tigray region of firing rockets into the neighbouring Amhara region, raising fears the ongoing fighting could draw in other parts of the country.
Two airports in Amhara state were targeted late on Friday with one of the rockets hitting the airport in Gondar, partially damaging it, said Awoke Worku, spokesperson for Gondar central zone. A second projectile fired simultaneously landed just outside of the airport at Bahir Dar.
Read More>>
Nobel Peace Prize awarded to Ethiopian Prime Minister Abiy Ahmed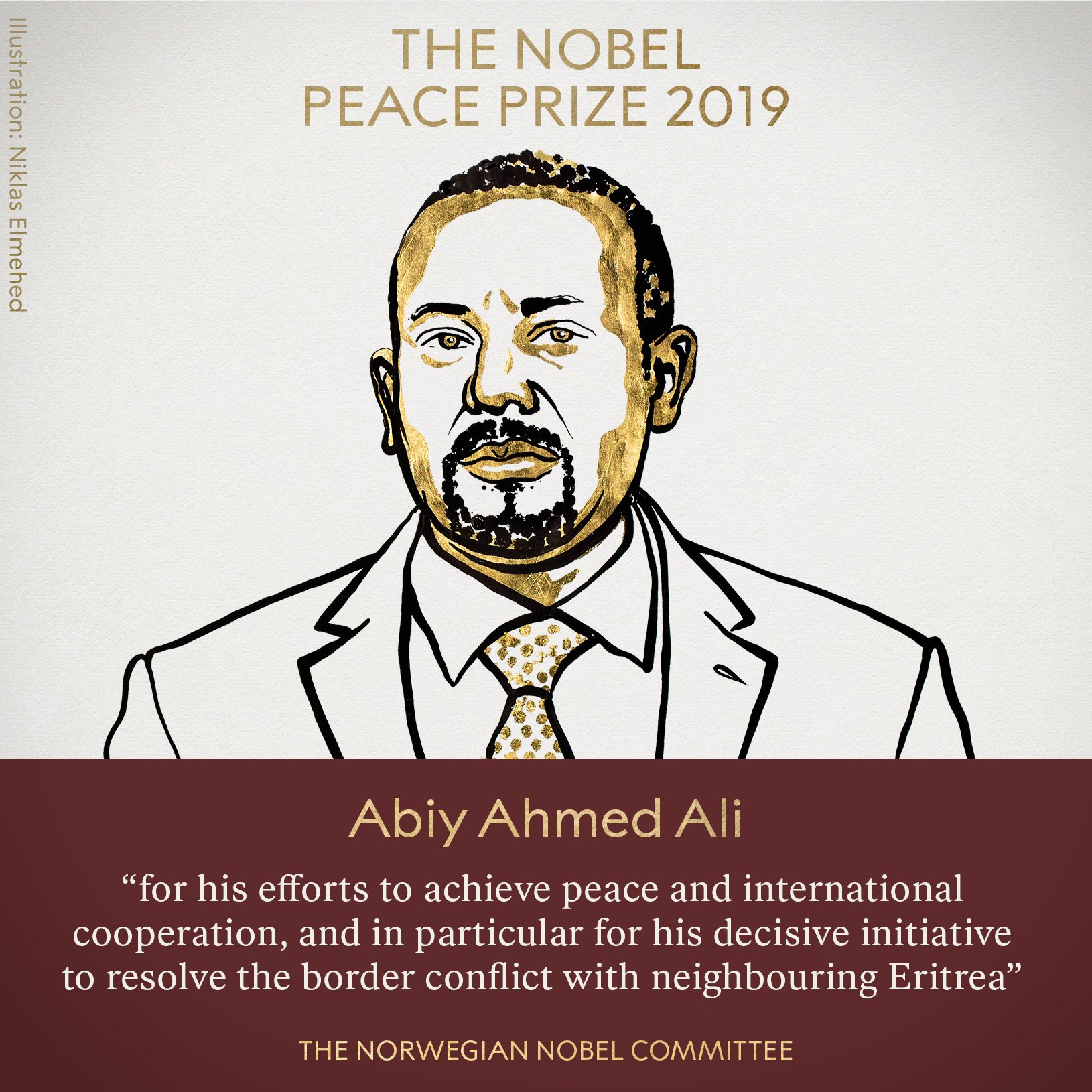 How Abiy Ahmed's background helped him broker Nobel-winning peace
Why Eritrea didn't win a Nobel for its peace accord when Ethiopia did
Ethiopian Prime Minister Abiy Ahmed was announced as the winner of the Nobel Peace Prize on Friday, with the committee that decides the awards singling out his efforts to achieve peace with neighboring country Eritrea.
But notably, the prize was not awarded to Eritrean President Isaias Afwerki, Abiy's partner in the talks.
Read More>>
Eritrea – where ATMs are unknown and Sim cards are like gold dust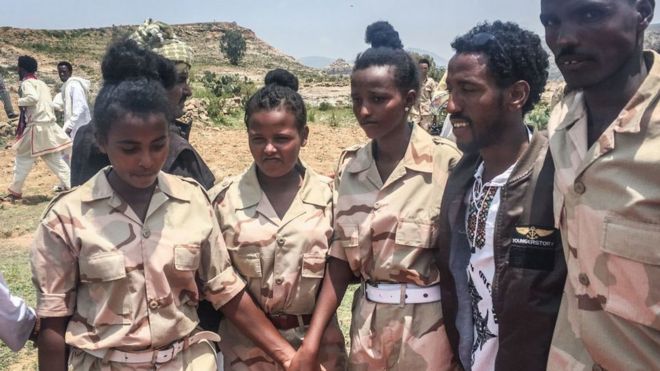 This is not surprising as it has been a one-party state ruled by President Isaias Afwerki since it officially gained independence from Ethiopia in 1993.
The government has banned opposition parties and local private media, jailed critics (some of whom have not been heard of for years), and has imposed military conscription on young people.
> (opens in a new tab)">Read More>>
11 SEPTEMBER 2019 • 8:49PM
1 SEPTEMBER 2019 • 8:49PM
Eritrea forces footballers to pay £5,600 bond before world games to stop them claiming asylum
Eritrea's government has found a novel way to stop its sportsmen defecting every time they play abroad by forcing footballers to pay a bond and surrender their title deeds before leaving the country.
Members of the Eritrean football team each reportedly paid a £5,600 guarantee before being allowed to fly to Namibia for a World Cup qualifier, Radio Erena, a broadcaster run by Eritrean exiles in Paris, reported.
Read more>>

CHURCH MILITANT, August 26, 2019
ERITREA: OVER 150 CHRISTIANS ARRESTED FOR GATHERING TO WORSHIP
Believers detained in inhumane underground prisons
ASMARA, Eritrea (ChurchMilitant.com) – More than 150 African Christians have been arrested and detained in unsanitary and inhumane conditions for gathering to worship without government consent.

Government officials in Eritrea, a country in northeast Africa, have arrested more than 150 Christians since June 23, holding some of them in an underground prison.
Read more>>

Eritrean students forced into indefinite military, govt jobs: HRW
It says Eritrean secondary education is conscription machine that subjects students to forced labour, physical abuse.
9 Aug 2019
Eritrea's education system continues to force students into indefinite military or government jobs, a new report says, before adding that for many, fleeing the country is the only way to avoid it.

An 87-page report released by Human Rights Watch (HRW) on Friday portrays Eritrean secondary education as a conscription machine that subjects students to forced labour and physical abuse as they are groomed for indefinite government service.
Read more>>

BBC News
Eritrea Orthodox Church ex-leader expelled for 'heresy'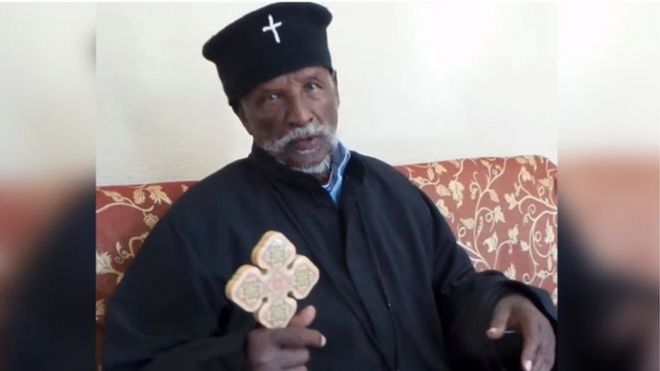 Antonios, who was the head of the church until 2006, was accused of heresy in a statement signed by a group of top bishops.
He has for a long time been a critic of the government and was deposed and put under house arrest 13 years ago.
Read more>>

US demands Saudi Arabia release 'critic of Islam'
VP Mike Pence calls upon Saudi Arabia, Eriteria, Mauritania and Pakistan to release religious dissidents.
US Vice President Mike Pence on Thursday called out ally Saudi Arabia for the suppression of religious liberties and urged it to release Raif Badawi, a blogger imprisoned for reportedly insulting Islam.
Read more>>

BBC News
Sudan military and civilians sign deal to end deadly turmoil
It is a "historic moment" for the country, the deputy head of Sudan's ruling military council, Mohamed Hamdan "Hemeti" Dagolo, is quoted as saying by AFP news agency.
Read more>>

How the glow of the historic accord between Ethiopia and Eritrea has faded
A year ago Eritreans could hardly contain their joy as Ethiopian Prime Minister Abiy Ahmed touched down in Asmara. The city had seen nothing like it in a generation that knew war rather than peace. Men and women lined the streets and waved Ethiopian flags as Abiy arrived to seal a peace deal.
Read more >>


In Eritrea the cost of speaking up may be nation's Catholic health care network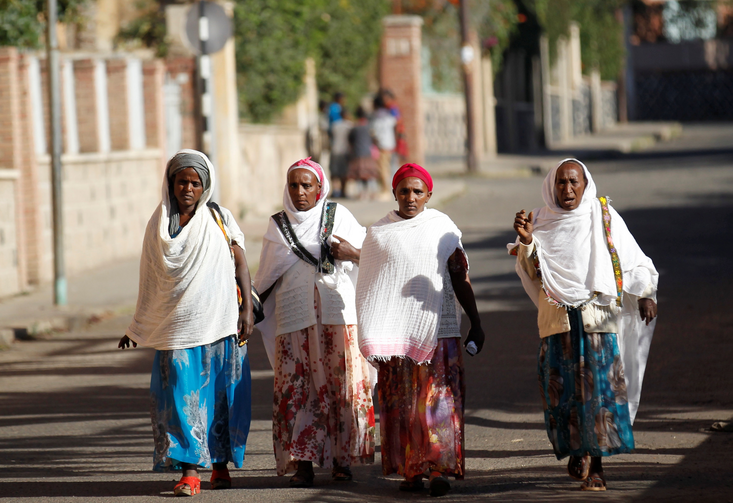 In a country with a reputation for authoritarianism, silence can be a tool for maintaining civil peace with the political establishment. But in recent months, Catholic bishops in Eritrea have chosen to break their silence, as they have at times of crisis in the past, and are now paying the cost, regional analysts say.
Read more>>

UN Rapporteur: Eritrea Exodus Will Continue in Absence of Reforms
GENEVA – A U.N. special investigator warns that an exodus from Eritrea will continue if the human rights situation in the country does not improve and the government fails to implement reforms guaranteeing basic freedoms. The official submitted her first annual report to the U.N. Human Rights Council in Geneva Tuesday.
Read more>>

UN expert: No rights improvements in Eritrea after peace deal
The human rights situation in Eritrea shows no sign of improvement since it signed a peace agreement with neighbouring Ethiopia last year, ending two decades of war, a UN expert said in a report.
Read more>>

UK joins calls to Eritrea to respect religious freedom
The UK has added its voice to calls for the protection of religious freedom in Eritrea following the arbitrary arrest of Christians and the closure of multiple Catholic-run hospitals.
At the 41st session of the UN Human Rights Council, the UK said it welcomed Eritrea's increasing engagement with the Human Rights Council, but called on the country to respect freedom of religion and belief, and release all those in arbitrary detention.
Read more>>

Eritrea Mandate Needed Until Abuses Addressed
Interactive Dialogue with Special Rapporteur on Eritrea
We welcome the Special Rapporteur's report and her identification of specific benchmarks which, if implemented, could set Eritrea on a path to meaningful human rights reform.

It is therefore all the more disappointing that, despite the Special Rapporteur's constructive approach, there has been no cooperation from Eritrea, no access, and no change on the ground.
Read more>>

ENCDC Support to the Open Letter to the Eritrean Head of State by 103 Prominent Africans
It is with great appreciation and gratitude that I write this letter on behalf of the Eritrean National Council for Democratic Change (ENCDC) in particular, and the Eritrean people in general, to say thank you for speaking out against the injustices and the tremendous suffering of Eritreans at the hands of the dictatorial regime of Isaias Afewerki.
Read more>>
The social media campaign that aims to topple leader of 'Africa's North Korea'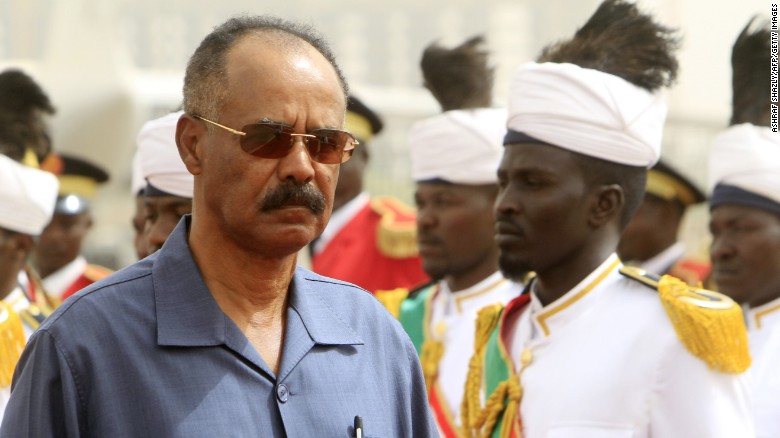 (CNN)A social media movement created to expose Eritrea's closed regime is gaining momentum.

Driven by young Eritreans living in the United States, UK, and Europe, the 'yiakl' campaign, which means enough, is calling for an end to what they say is a repressive regime in their home country.

The people in the movement are seeking the ouster of the country's longtime President Isaias Afwerki and supporters hope it can morph into the type of people-led movement that toppled Omar al-Bashir's 30-year rule in Sudan.
Read more>>
BBC News | ትግርኛ
ኤርትራ፡ ካቶሊካዊት ቤተ-ክርስትያን ኣብ ልዕሊ ትካላት ጥዕና ዝተወሰደ ስጉምቲ ኮኒና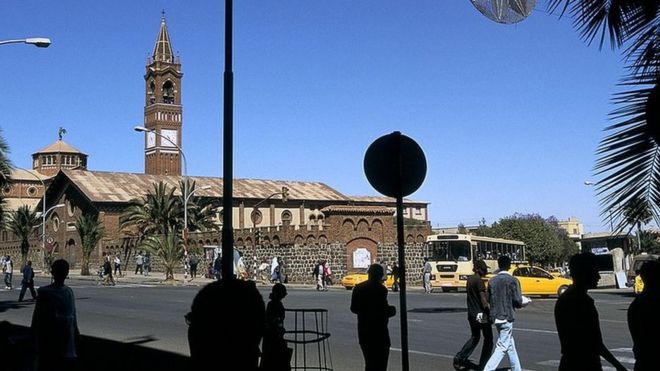 ብሮቡዕ ልኡኻት መንግስቲ ዝኾኑ ወተሃደራት፣ ፖሊስን ሓካይምን ኣብ መላእ ሃገር ኣብ ልዕሊ ዝርከባ ትካላት ጥዕና 'ኣረክቡና' ዝብል ሃንደበታዊ ስጉምቲ ብመንግስቲ ኤርትራ ከም ዝተወሰደ፡ ካቶሊካዊት ቤተ ክርስቲያን ኤርትራ ኣረጋጊጻ።
ነዚ ስዒቡ፤ ጉባኤ ካቶሊካውያን ጳጳሳት ኤርትራ ናብ ሚኒስትሪ ጥዕና ኤርትራ ኣብ ዝጽሓፉዎ መልእኽቲ፡ እታ ቤተ ክርስቲያን ህይወታ ምስ ኣገልግሎት ህዝቢ ዝተትሓሓዘ ስለ ዝኾነ፡ ንደቂ ሰባት ካብ ምህናጽ ሓሊፋ ኣንጻር መንግስትን ሃገርን ኮይና ኣይትፈልጥን ኢሎም።
Read more>>

CPJ joins call for UN to continue scrutinizing human rights situation in Eritrea
The Committee to Protect Journalists and 29 other civil society organizations today sent a letter to members of the United Nations Human Rights Council urging them to continue to scrutinize the human rights situation in Eritrea. The letter was sent ahead of the 41st session of the Human Rights Council, which will take place in Geneva from June 24 to
July 12.
Read more>>

BBC News
Eritrea's 'ice bucket' bid to oust Isaias Afwerki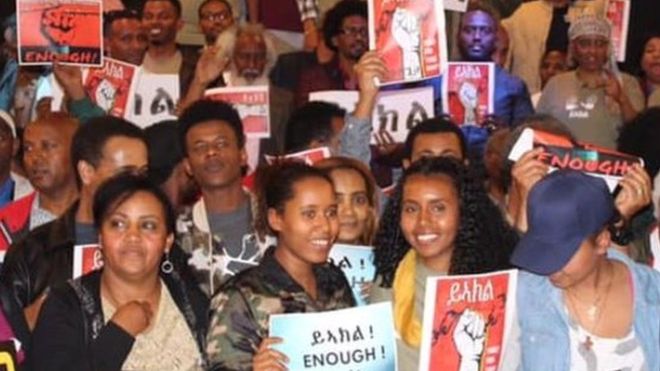 They hope that the overthrow of neighbouring Sudan's long-serving ruler Omar al-Bashir will give impetus to their efforts to oust President Isaias Afwerki.

The campaign – under the hashtag #Enough in Tigrinya, Arabic and other Eritrean languages – has been driven by young Eritreans living mostly in Europe and the US because of repression in their home country.
Read more>>

Leading Africans reach out to Afwerki, but will Eritrea respond?
More than 100 African thought leaders have appealed to the Eritrean president to allow a delegation to visit the isolated Horn of Africa nation, meet with its leaders and citizens, and open a dialogue with a view toward democratic reforms.
Read more>>

OPEN LETTER TO THE ERITREAN HEAD OF STATE
Your Excellency, President Isaias Aferwerki:

We write to convey our most sincere congratulations upon your country's normalization of diplomatic relations with Ethiopia. This is a development much appreciated by all Africans of goodwill.
Read more>>

BBC News | ትግርኛ
ቅልውላው ሱዳን፡ ስለምንታይ ኩነታት ሱዳን፡ ካብ ሪያድ ክሳብ ካይሮ ካብ ኣንካራ ክሳብ ሞስኮ የገድስ?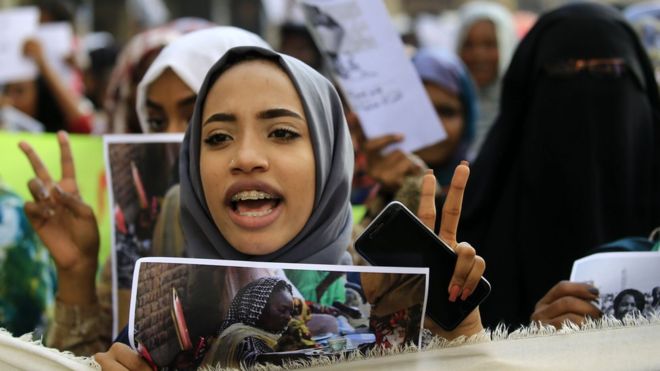 ኣብ ሱዳን ዝተኸሰተ ደማዊ ዘይምቅዳው፡ ግዚያዊ ምምሕዳር እታ ሃገር ኣብ ልዕሊ እቶም ሰልፈኛታት ስጉምቲ ክውሰድ 3 ሰነ መምርሒ ካብ ዘመሓላልፉ ንነጆ ኣብ ዘለው መዓልታት 113 ሰባት ከም ዝሞቱ፡ ምስቶም ሰልፈኛታት ርክብ ዘለዎም ሓካይም ይገልጹ።
Read more>>
Eritrea Hub
Images of an Impending Revolution: Eritrea's Enough! Movement – Yiakl
Some images are so strong, they need little explanation.

Here are a small selection from Eritrea's emerging Yiakl – Enough! Movement.

It's across the USA, it's in Europe and it's in Asmara. It is a tide that cannot be resisted.

More appear every day, with Eritreans meeting across the world.
Read more>>